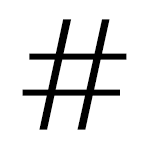 Essential content for the defying individual.

(

1

)

Educational Tutorials & Reviews Related to #Bitcoin #Crypto & #OnlineSecurity by Louise Elizabeth

(

3

)

This channel is all about Cardano from news and opinions to staking and ADA price analysis.

(

2

)

Monero Content, education, software guides, and incoming updates.

This channel is all about supporting and reviewing crypto currencies and how to benefit from them.

Providing information about Cardano and the Cardano community.