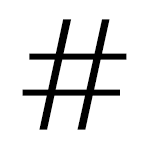 (

2

)

Finding NFT Hidden Gem artists, Metaverse. Artist, dancer, YouTuber etc Ex Atlantean Priestess

Bringing you the latest updates and news in the cryptocurrency and property investing industry !

(

11

)

Hi, I'm Bill Gates. Tune in here to watch videos about my work.

(

1

)

His Excellency Mr. Justin Sun, founder @Tron/TRX

(

3

)

Glamour Girl turned CRYPTO QUEEN & NFT Collector 👸🏼 59 🌍

(

1

)

It's time to break up with your bank, and join the movement for sovereign finance.

The home of digital asset trading.

Bybit is a cryptocurrency trading exchange offering Spot and Derivatives Trading.

The World's Leading Crypto Exchange!

Find the next #crypto gem on #KuCoin, the People's Exchange

FTX.com is a crypto derivatives exchange that offers Futures, Leveraged Tokens and OTC.

(

3

)

Grant Cardone, CEO, Cardone Capital, $4 Billion assets under management.