Results for

#MarketAnalysis
How about

#MarketAnalysis

?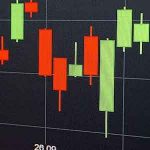 (

6

)

Family Man, Programmer, YouTuber, and early bitcoin adopter.

(

4

)

My Family and I sold all our belongings including our house to invest in Bitcoin and live our dream

This channel is about making life changing money in crypto and NOT a crypto "tech" channel!

(

1

)

Just your average guy who loves Crypto. Founder of marketspotter.com

Your Go-To live streaming, news, educational Bitcoin, Defi, NFT, Blockchain and Cryptocurrency.

(

2

)

Crypto + nft investor/trader | creator | entrepreneur – 1.1M on tik tok

(

2

)

Bitcoin Podcaster | Finance Media Commentator | Investor | Educator | Speaker | TalkingBitcoin.com

Essential content for the defying individual.

The Breakdown is hosted by Nathaniel Whittemore (NLW) and distributed by CoinDesk

(

1

)

Crypto Enthusiast, YouTube Extraordinaire.

Daily cryptocurrency live trading, market analysis, breaking news, interviews and AMA's.

Hey I'm Liz and welcome to my channel!

I'm Mariah Monetize and welcome to the world of investing!

Crypto trading and investing channel, chart analysis of hot coins and more👀

Discover new coin launch, price movements and best coins for investment.

🚀 This channel is all about technical analysis, Crypto analysis, trading and bitcoin.