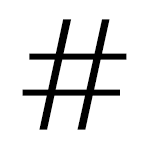 (

2

)

Home to all video content produced by CoinPayments, the leading cryptocurrency payments platform

This channel is about making life changing money in crypto and NOT a crypto "tech" channel!

Your Go-To live streaming, news, educational Bitcoin, Defi, NFT, Blockchain and Cryptocurrency.

Essential content for the defying individual.

Daily cryptocurrency live trading, market analysis, breaking news, interviews and AMA's.

📊 Staking Rewards is the leading data provider & research platform for yield-generating digital ass

Cascading Disruption. Publisher of Cardano

(

12

)

Founder @Cardano & IOHK, Cofounder of ETH |Entrepreneur, Mathematician and Cryptocurrency Evangelist

The official monero community workgroup

(

5

)

Everything you need to know about crypto gaming. Brought to you by Justin Kan and Fractal Wagmi Inc.

Weekly Reports on Free Speech Money 🗽🎤💵

(

1

)

The world's fastest growing crypto app.

Security, Transparency & Integrity are core values at Gate.io, serving millions of traders globally.